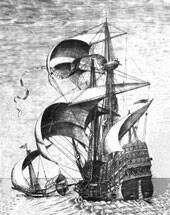 "Construction of the Nanhai No. 1 Museum, designed to display a first ancient vessel discovered on the "Marine Silk Road" of the South China Sea, has begun in Yangjiang city of south China's Guangdong Province.
The museum, also named "China's Marine Silk Road Museum", will open to the public in 2007. It will mainly exhibit the merchant ship of the Southern Song Dynasty in the 13th century, namely the Nanhai No.1, and thousands of historical wares it carried.
The salvage work of the ship will go side by side with the museum construction, which is expected to complete by the end of 2006.
The 25-meter-long Nanhai No.1 sank 20 nautical miles off the Hailing Island of Yangjiang city. It is reportedly the earliest and best-preserved merchant ship discovered in the world.
Green glazed porcelain plates, blue porcelain pottery and other rarities have been found during the initial exploration of the ship. Archaeologists estimate that there are probably 60,000 to 80,000 relics on the ship."